Voice Over Internet Protocol

Looking to cut your communication costs? Linking telephone systems together with your systems to improve business efficiency?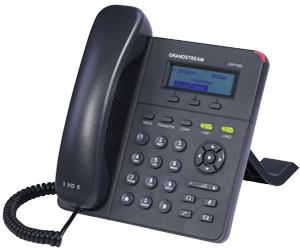 Would you like to integrate yor telephone system to your CRM system? Have you heard of Voice Over Internet Protocol or VOIP before? Do you think it means Skype, or are these just buzz words for low cost telephone calls to you? Well, Skype does use VOIP technologies and VOIP does mean low cost calls but this is just the beginning. If you are looking for a solution to your VOIP organisations telephony and communication needs, we can offer a consultancy service to take you all the way from identifying your requirements to the implementation of the solution.
We can also design and implement a bespoke solution for you if you prefer. Voice over Internet Protocol (VoIP) is a general term that describes the technology that allows for the delivery of voice communications over IP networks such as the Internet or other packet-switched networks. Other terms frequently encountered and synonymous with VoIP are IP telephony, Internet telephony, voice over broadband (VoBB), broadband telephony, and broadband phone. Internet telephony refers to communications services – voice, facsimile, and/or voice messaging applications — that are transported via the Internet, rather than the normal landlines.
If you are interested in VOIP, please give us a call on: 0191 640 8661 for a no obligation informal chat.
VOIP
–
A practical guide for the non-telephone engineer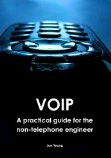 If your organisation is looking to upgrade or install a new telephone system, this guide is written for you.
Aimed at the small business manager, or an IT manager of a small organisation, the guide covers many sample configurations of VOIP devices which will prove to be immensely useful for those who are contemplating on implementating a VOIP system.
Written by IT-etc's Joe Yeung £9.95
Raspberry Pi PBX
–
Using a Raspberry Pi as an almost wireless telephone system

By using a Raspberry Pi and Incredible PBX, you can have a business class VOIP system. Add 4G internet technolog plus IP DECT handsets and you can make it almost wireless, ideal for a temporary office or a temporary project where a long term telephone contract may not be viable. This book is also written with school projects in mind. It demonstrates the design and implementations of an interesting Raspberry Pi project based on sound business decisions.
Written by IT-etc's Joe Yeung £6.50